Hammerson and retailTRUST provide seed funding to entrepreneurs
26 Jul 2019
In 2018/19, £35,000 was awarded to start-up businesses as seed funding to continue growing and developing. The businesses range from a platform for young creatives to network, a curated platform for Afro-Caribbean brands to Ecuadorean accessories and Baobab prebiotic drink.
Since 2015, Hammerson have partnered with Glasgow Caledonian University (GCU) and retailTRUST to support the next generation of retail entrepreneurs. To date four students have been supported by the partnership, receiving funding and advice to help them and their businesses reach their full potential.
Find out more about their businesses:
---
PPLRStrange is a creative agency and collaborative platform specialising in fashion. The founder, Emma Russell, has received £10,000 from the partnership to continue growing her business which supports local talent, emerging brands and new designers. Her pop-up shops and events allow emerging businesses to network and sell directly to customers. The seed funding has been used for marketing costs, collaborating with influencers and launching her first merchandise collection. In the future, Emma is looking to expand to new cities and expand advertising.
---
Yard + Parish are a heritage brand based on the Afro-Caribbean ancestry of its founders, Samantha and Alesha. All products are curated from emerging international brands from the African diaspora and the African continent. The seed funding has allowed Yard + Parish to launch their online multi-branded platform Yard + Parish have now debuted the first collection on their website, offering a range of high-quality accessories, beauty and underwear tailored to their customers' needs.
---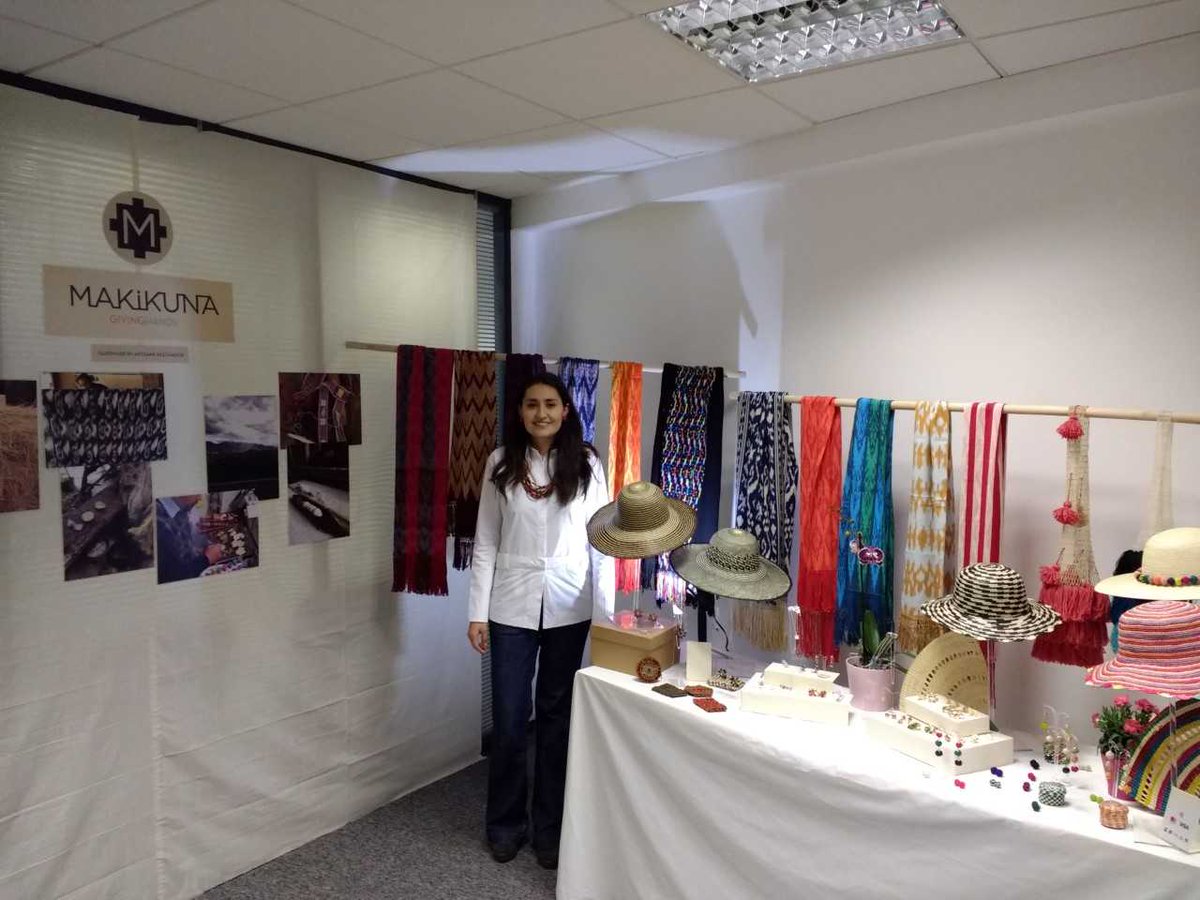 MAKiKUNA was created by Ana Silva with a vision of promoting cultural awareness of Ecuadorian Artisans through the modern reinterpretation of their craftsmanship. With ethical and sustainability at its core, the brand sells accessories that tell the story of the makers and their culture. The seed funding helped Ana to create her e-commerce platform to begin selling the sourced products that support over 10 Ecuadorian families as well as a marketing budget.
---
Drink Baotic
Founded by Isatou Njai, Baotic is a dairy-free, high fibre prebiotic drink range, made from ethically sourced African Baobab superfruits. The business is focused on sustainability-focused; building on 10 years' experience supporting women co-operatives and schools in rural Gambia to improve income health and nutrition, whilst committing a minimum of 10% profits to African community empowered development projects. With the funding Drink Baotic have been able to attend three key retail shows, pitching to national and international customers.
Read more about our partnership with retailTrust here: